FAQ
Here are some answers to Frequently Asked Questions.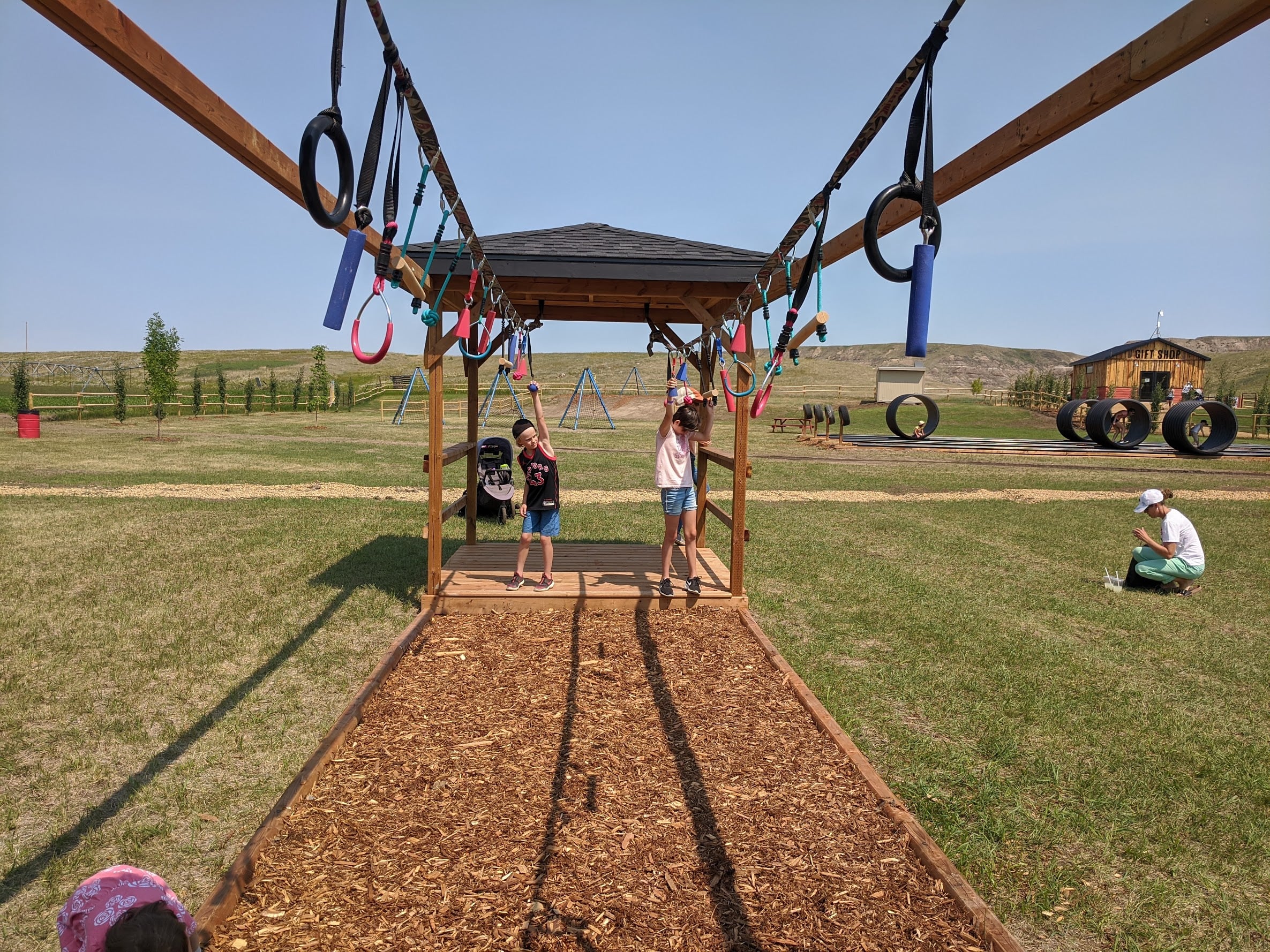 What else do you have to pay for at Barney's?
Your day pass and season passes get you access to everything in the park except for the Pumpkin Cannon and Morse Gemstone Mine. These are both a small fee to use when in operation.
Disclaimer: Your day pass and season pass do not include any food or beverages from the parks food services.
Is this just for kids?
No – aren't we all just kids anyways?
Where are you located?
We are located 5 minutes west of the Royal Tyrrell Museuum (Highway 838) on North Dinosaur Trail in the Drumheller Valley. This is in the heart of the Canadian Badlands!
What time are you open?
We are currently closed for the 2022 season.
What kind of shoes should I wear?
You'll want to bring proper shoes if you want to hike in a couple areas – we are in the Drumheller desert and built on a Alfalfa farm with Gophers. 
Most of the path is gravel, mulch and grass. Sometimes it can be a little muddy if it's raining.
Can I bring my dog?
Unfortunetly no dogs or pets allowed onsite. As much as we LOVE animals – for the health and saftey of all of our animals, visitors and familly members we can't allow pets onsite.
Can I bring my own food & drink?
Yes you can! We have some seating areas available and day use fire pit areas in Shady Grove.
Alcohol is not permitted onsite.
We also offer food and beverage services onsite.
Are you wheelchair accessible?
Those with mobility requirments may face some challenges with the terrain. After all our park is built on a farm and a large alfalfa field that is home to gophers.
We do have mulched paths within the park and a gravel path from the parking lot to the main gate.
Do you have family or group rates?
Not yet. If you're looking for value our season pass is the best deal!
If you'd like to try the park with a day pass – you can upgrade to a season pass before you leave by only paying the difference in price.
If you are looking for corporate event rentals, please email or call our team.
Do you accept walk-ins or online tickets only?
We accept walk-in's. You can purchase both regular admission and season passes online or at the admission booth at the park when you arrive.