We LOVE the Drumheller Valley and can't wait to meet you this summer! A few years ago the idea starting a fun farm around Drumheller had been tossed around.
We didn't want this to be just another corn maze so the team at Canalta in Drumheller started brainstorming ideas on what might work as a new attraction in the community. After reminiscing about the family history of the first ferry crossing in the area, reviewing the stories of gritt during the coal rush and the famous discoveries of dinosaur bones everywhere. The idea of celebrating everything agricultural, coal-related, and dinosaurs around the area would be A LOT of fun and what brought us here today!
So get ready to join us this summer and celebrate everything amazing about the #DRUMHELLERVALLEY with the Barneys Barnyard, Boomtown, and Boneyard! Over 15 acres of unique and fun badlands style activities that everyone will enjoy!.
BARNYARD TIPS
Please remember to respect all the animals
(They are part of our family and in some cases we built ontop of their homes)

The CornMaze isn't ready until partway through the season (it has to grow)

You'll want some pocket change so you can buy animal feed (especially for our goats and chickens)

Please don't feed the horses
BOOM TOWN TIPS
Gem Stone mining is not included in your admission or season pass.

We serve food, candy and beverages but you are always welcome to bring your own food or drink into the park.


All activites are use and play at your own risk.

Keep an eye out for Gopher holes, we did built ontop of their homes.

Personal alcohol is not permitted onsite.
DINO-WALK TIPS
Please don't approach, feed or climb on any of the dinosaurs.

The dig pit and dinosaur experience are included in your admission or season pass.

Small children (and adults) may get scared by the large dinosaurs.

Check out the video and tour the mulched path through the forest.
BADLAND WEATHER
It can be very HOT (+38C / 100F) so make sure you have sun protection, stay hyrdated and be aware of your body temperature.

We also have flash thunderstorms and high winds so please check the weather forcasts daily and hourly.

Do not leave animals in your vehicles in the parking lot. The RCMP will be called.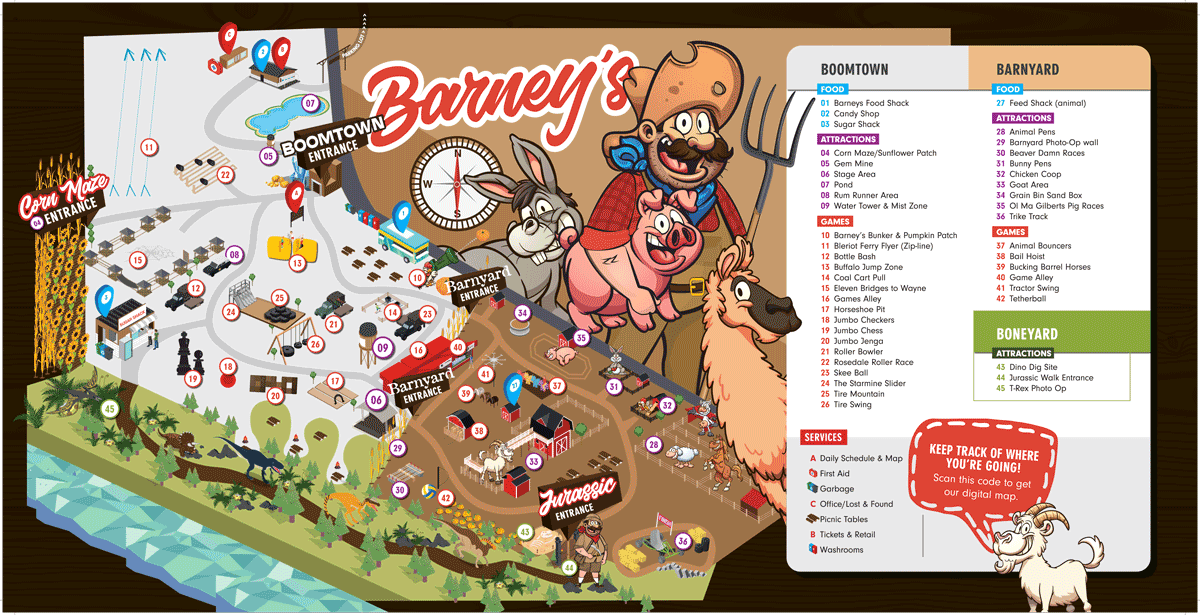 Got a question?
Enter your details in the form below.